Deliver anywhere data access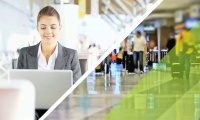 DataNow gives users anywhere data access from PCs, Macs, tablets, and smartphones using existing IT infrastructure that is fully under IT control.
Business is now mobile. Laptops now outnumber desktop PCs in most organizations, and smartphones and tablets are blurring the lines between corporate and personal computing and ushering in a whole new set of IT management challenges.
Today's reality is that most enterprise computing environments remain optimized for stationary users, even as the majority of workers adopt mobile work styles. For most users, remote access to enterprise data is cumbersome from laptops and impossible from tablets and smartphones.
Key Challenges
Growing security and compliance concerns from users using consumer cloud services to solve data access and sharing challenges.
Cumbersome remote access requirements lead many laptop users to forgo centrally managed enterprise storage.
Limited or no access to enterprise data storage from tablets and smartphones.
How AppSense Helps
Secure data access
AppSense DataNow enables secure and convenient access to enterprise data from both corporate and personal devices. With DataNow, workers can move with ease between Windows PCs, Macs, iPads, iPhones, and Android devices.
Leverage existing on-premise storage solutions
For the first time, IT teams can offer freedom of choice for users while maintaining granular control over where sensitive data resides and how it is accessed from existing storage systems without relying on 3rd-party cloud storage systems.
Mobile cross-platform support
AppSense DataNow provides IT with complete control over where data resides and how it is accessed from Windows, Android, or Apple IOS devices.
Benefits
Increased usage of existing enterprise data infrastructure by laptop users, reducing IT support burden and risk of data loss.
Convenient anywhere access to centralized enterprise data from smartphones and tablets without sacrificing IT control and governance.
Storage-agnostic approach that makes it easy for IT to unlock new value from existing on-premises storage investments while providing an optional path to the cloud.