StrataApps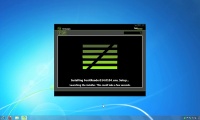 Learn how to enable user managed applications to securely exist in your environment which increases user productivity and allows IT to focus on the delivery of core-business applications.
Enable user managed applications without compromising IT efficiency
It's the age-old tug-of-war. IT teams want to standardize all users on locked-down desktops, while users crave the freedom to introduce their own custom applications. These one-off applications range from personal productivity tools to niche business applications only required by a small number of users. In either case, most enterprise IT teams lack the time and resources to deploy and support the "long tail" of low volume applications. 
AppSense StrataApps is the first self-service user managed application solution that lets users install personal applications as a controlled layer on top of either a virtual or physical desktop. This allows the users to securely introduce their own personal productivity applications in real-time without the need for an IT service request and without destabilizing the IT team's standard operating system image.
Available as a free download from AppSense Labs, AppSense StrataApps bridges the gap between user needs and IT service delivery efficiency. Users are happier and more productive, while IT remains in control and focused on efficient delivery of core business applications.
Capabilities
Self-service application deployment
Ability to install applications in a locked down environment
Automatic separation of applications from the base build
Ability to synchronize applications between devices
Installation tracking
Key Benefits
Improved user productivity through immediate access to required applications
Reduced IT complexity through operating system standardization
Greater IT focus on core business services
Few support calls, reducing operational costs
How it Works
AppSense StrataApps offers users the freedom to install applications without changing the underlying system. Through a unique application capture technology, StrataApps can store and execute personal applications without the need for administrative rights.
User-installed applications are virtualized during the installation process. The captured applications are stored in a personal folder specific to the user. The base image is not changed. The user can run these virtualized applications as if they were installed natively outside of StrataApps with seamless integration with system menus and other aspects of the operating system environment.